Invitation to Smart – and Inclusive – Local Energy System Workshop, Monday, 7 November 2022, Brighton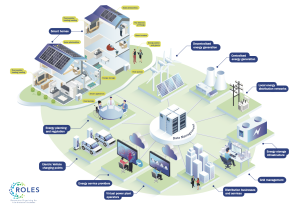 The Science Policy Research Unit at the University of Sussex would like to invite you to a workshop on smart and inclusive local energy systems to be held in Brighton on Monday, 7 November 2022.
"Smart local energy systems", or SLES, are systems where digital technologies help connect households to local renewable generation, electricity storage in batteries, and more flexible and efficient energy services. UK policy points towards greater digitalisation, decentralisation, and decarbonisation, including significant investments in SLES.
SLES can potentially increase local resilience and sustainability in the face of challenges like the current energy crisis. However, without careful attention to matters of social inclusion in their design and implementation, there is a risk these new systems may worsen existing problems of fuel poverty and inequalities. What can stakeholders in the region do to overcome these barriers and ensure a more inclusive role for SLES in future?
The workshop will bring together local and regional energy stakeholders to explore smart – and inclusive – local energy system issues and strategies. Together, we will ask:
How do we navigate the current energy crisis to ensure that every resident has access to reliable and affordable green energy?
What activities and opportunities connected to SLES are taking place in the region?
What are the social inclusion issues associated with these developments?
What strategies are required, and by whom, to ensure low-income and vulnerable households can participate in SLES developments?
How do we ensure that future energy innovation in the region is fair?
You will have to chance to share insights and work through issues with diverse stakeholders bringing their professional knowledge to the workshop, including local authorities, community energy organisations, digital inclusion organisations, fuel poverty specialists, national policymakers and advisors. Insights and experiences from this workshop will enable you to better design and plan documents for inclusion in the digital energy sector, prepare funding applications, gain access to policy-relevant research and understand the emerging SLES landscape.
Logistics
The workshop will take place in person from 9 am until 5 pm Monday, 7 November 2022, in Brighton and Hove. Lunch and refreshments will be provided.
Contact 
If interested in participating, do not hesitate to get in touch with Dr Gerardo A Torres Contreras at gt209@sussex.ac.uk